Pointe Shoes
1. What do the markings on the bottom of the shoe mean?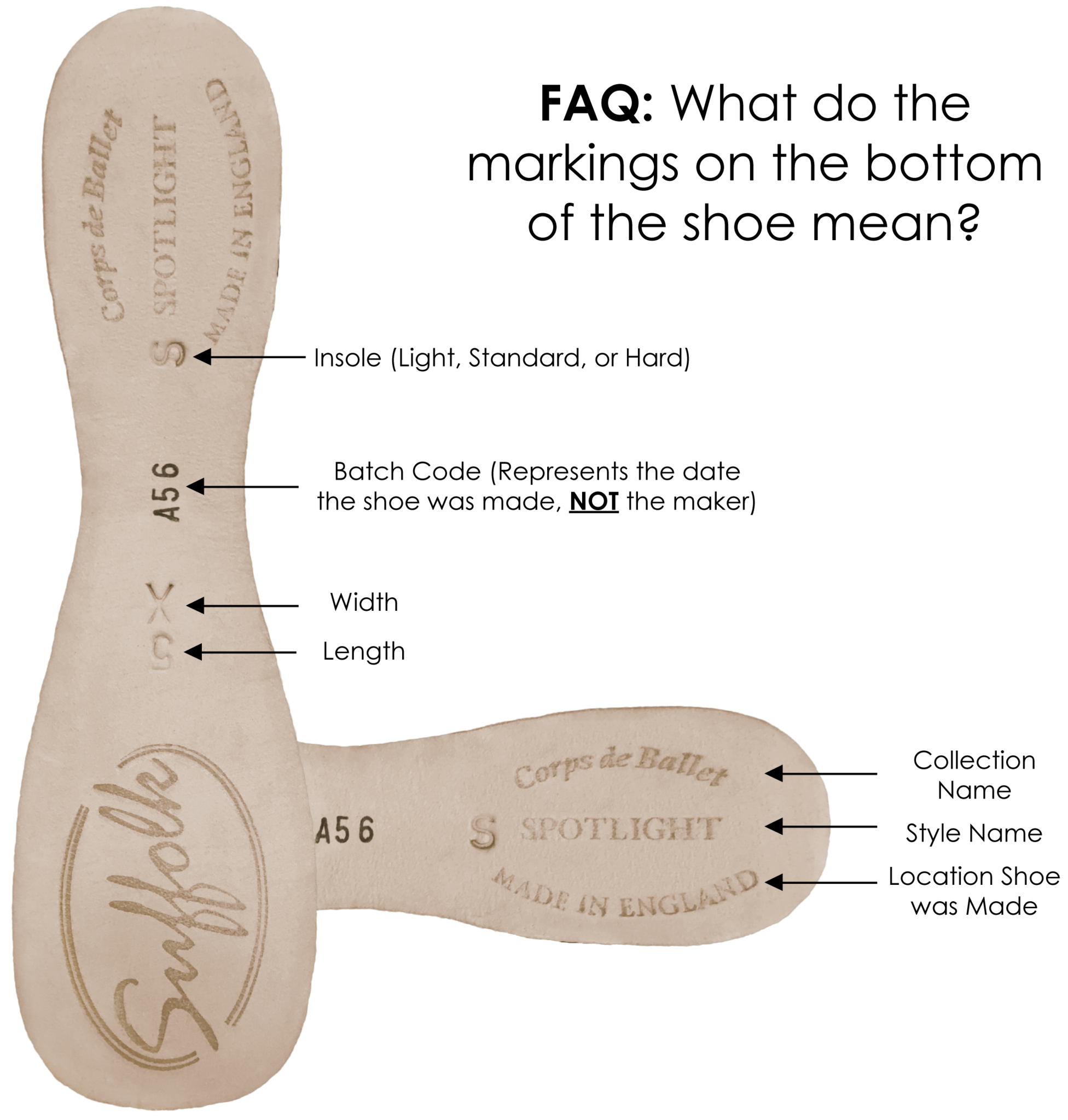 2. How long does it take for shoes to arrive?
If the shoe is in stock, we will ship it out within three business days!
Shoes that are not in stock will be made for your order and put in our production schedule. As all shoes are handmade, please allow 4 - 12 weeks for delivery.
3. What is the difference between the shoe collections?
Read all about our shoe collections here to help find the right one for you!
Apparel
1. What size should I purchase?
Please refer to the fit guides below for apparel sizing information. If you are in between two sizes based on the measurements below, we recommend choosing the larger of the two sizes.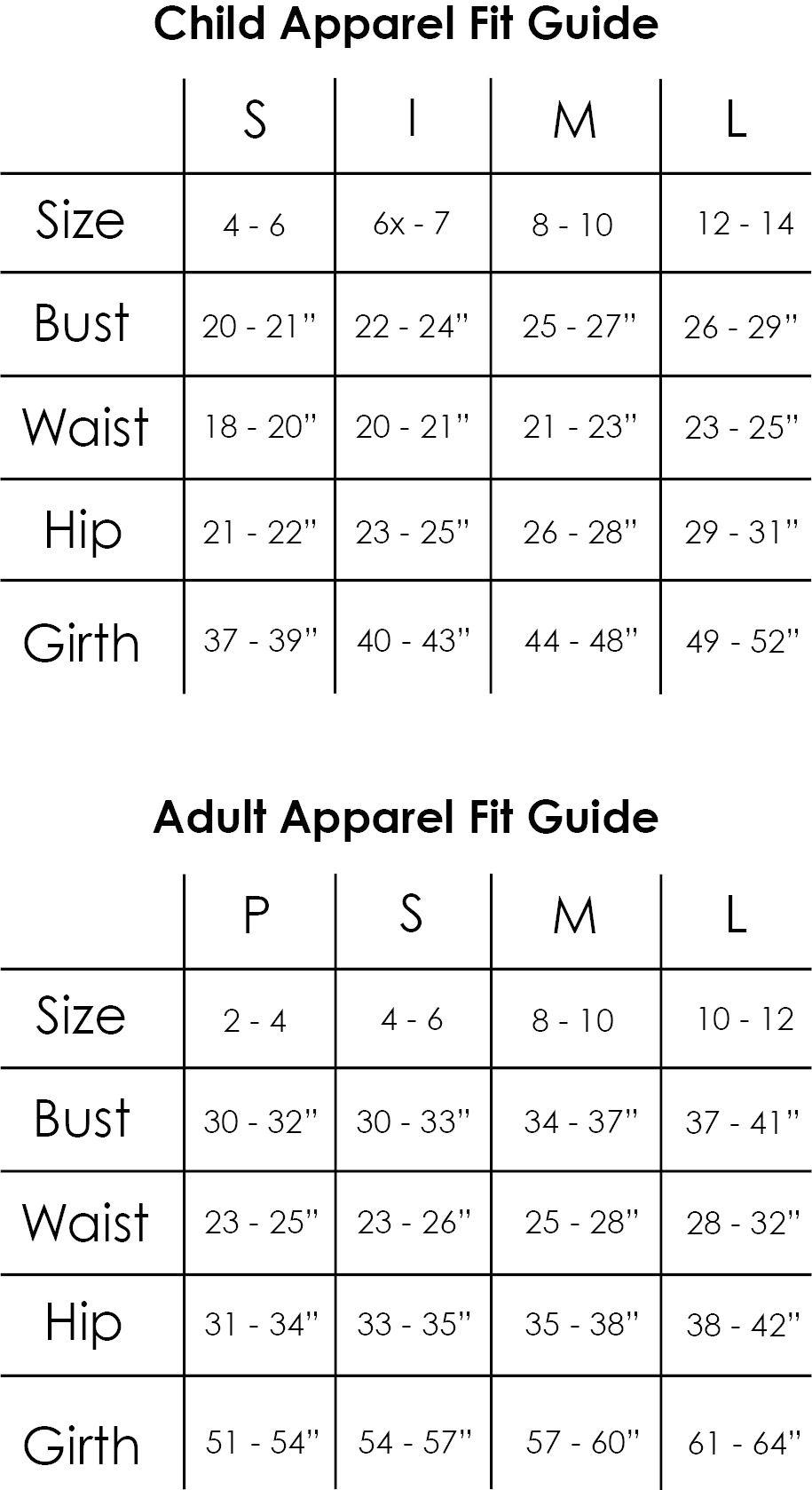 2. The apparel item I want is out of stock. Will you be receiving more inventory?
Typically if it is a fashion item, we will not re-stock. You will know if it is a fashion item, because you will not have the option to back order the product. If it is a basic apparel item, we usually re-stock within 6-8 weeks. You can place these items on back order and we will ship them to you as soon as we receive more inventory.
Wholesale Accounts
1. Do you sell to retailers?
Yes! If you are interested in carrying Suffolk products in your retail store, please email us at [email protected] and we will send you more information.
Sponsorship Opportunities
1. How can I apply for your sponsorship program?
Suffolk is always looking for ways to help dancer's excel in their careers and we are extremely proud of the various sponsorship programs we have created throughout the years. If you are passionate about Suffolk products and are interested in being a part of one of our sponsorship programs, make sure you are following us on Instagram, @suffolkdance. We will post all information about applications, requirements, deadlines etc. on our Instagram page.
Contact us